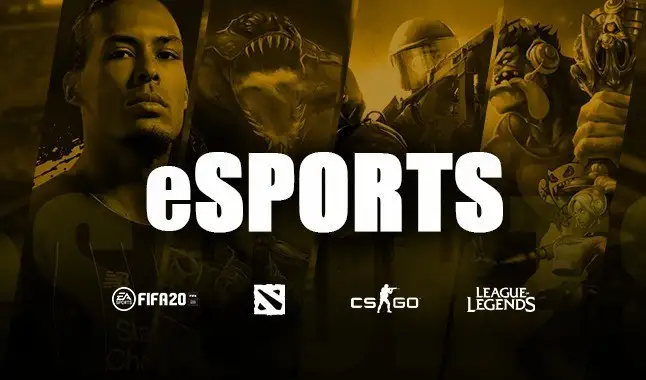 Find everything you're looking for to bet on eSports this Friday!
Follow on this card the best eSports betting tips for this Friday, August 13th. On this day, we split three confrontations in Counter-Strike: Global Offensive. Starting with the league FiReLEAGUE 2021: Southern Cone, we will have the confrontation between Furious x Leviatan Esports. Within the Y-Games PRO Series 2021 competition, we will have matches between the clubs: eEriness x Sissi State Punks, and BRUTE Academy x eSuba Youngster. (These articles are announced firsthand on the Telegram - HERE)! Another day with a varied card in several games.

CS:GO | FiReLEAGUE 2021: Southern Cone - Furious vs. Leviatan Esports:
Leviatan Esports
presents itself for this confrontation bringing a successful victory over Stone Esports by the 16-1 massacre.
Furious
brings a recent victory over Mycam Evolve by the score of 16x8. Therefore, we believe in the highest probability of
victory for Leviatan Esports
.
CS:GO | Y-Games PRO Series 2021 - eEriness vs Sissi State Punks:
For five matches now,
Sissi State Punks
is facing difficulties, having accumulated three defeats and two draws in their match history. Meanwhile,
eEriness
brings a recent low for Dark Tigers in a close 2-1. Because of this, we believe in the greater probability of
victory for eEriness
.
CS:GO | Y-Games PRO Series 2021 - BRUTE Academy vs eSuba Youngster:
Bringing two draws, against Dark Tigers and ex-Marlian,
eSuba Youngster
still brings three consecutive casualties to: CLEANTmix (2x0), Sampi (2x0), Dynamo Eclot (2x0). Meanwhile,
BRUTE Academy
prepares to make their debut in this clash. Therefore, we believe in a
higher positive
handicap value for
BRUTE Academy
.
Warning!
The odds posted here will be based on the Betfair, Bet365 and 1Xbet market. We suggest you open an account in the houses listed in the Academy, which are the ones that operate in your country, for a better commitment in this market, due to the variety of types of bets, better quotes and higher limits. Opening accounts through the Academy gives you more benefits: «Gain Academy Points».
Help the maintenance of this column: share the knowledge about its existence and spread this work.