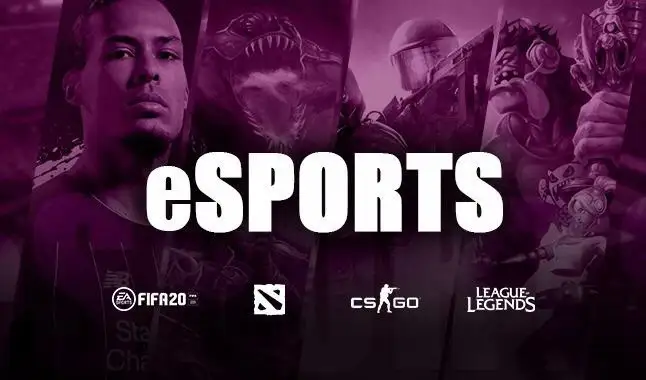 Find everything you're looking for to bet on eSports this Saturday!
Follow on this card the best eSports betting tips for this Saturday, June 5th. Today, we selected two confrontations in Counter-Strike: Global Offensive and two in League of Legends. Starting with CS:GO, within the Elisa Invitational Summer 2021 we will have the confrontations between Endpoint x DBL PONEY and SKADE x Lyngby Vikings. In LoL, within the CBLoL Split 2 2021 championship, we will have matches between paiN Gaming x Flamengo and Rensga eSports x INTZ. (These articles are announced firsthand on the Telegram - HERE)! Another day with a varied card in various games.


CS:GO | Elisa Invitational Summer 2021
- Endpoint vs DBL PONEY:
After beating 777, the
DBL PONEY
team ended up suffering a recent loss to Team Vitality by 2-0. Meanwhile,
Endpoint
, which was coming off two consecutive losses, beat Anonymo by 2-1 in their last match. However, in this confrontation we believe in a
higher probability of a third map
.
CS:GO | Elisa Invitational Summer 2021
- SKADE vs Lyngby Vikings:
For four matches that the Lyngby Vikings team remains undefeated in their matches, having been successful over MAD Lions (2x1), 100pinggods (2x1), KOVA (2x1) and Natus Vincere Junior (2x0). Meanwhile, the SKADE squad has four consecutive defeats under their belt. For some reason, the market is in favor of SKADE, but we believe in the greater probability of victory for the Lyngby Vikings team..

League of Legends
|
CBLOL Split 2 2021 - Flamengo vs paiN Gaming:
The last confrontation carried out by the Flamengo team was in April, where the team lost to paiN Gaming by the score of 3x2. The paiN Gaming squad brings a successful match against Istanbul WildCats in the MSI 2021 international tournament. However, for this fight we believe in the greater probability of having more than one inhibitor destroyed.

League of Legends
|
CBLOL Split 2 2021 - Rensga eSports vs INTZ:
Both Rensga eSports and INTZ teams present themselves with defeats in their respective records. Rensga eSports has two losses against paiN Gaming and LOUD. INTZ has losses to paiN Gaming, KaBuM! e-Sports and Vorax. However, this confrontation brings us more confidence in the destruction of more than one inhibitor.

Warning!
The odds posted here will be based on Betfair, Bet365 and 1Xbet markets. We suggest you open an account at the houses listed in the Academy, which are those operating in your country, for a better commitment in this market, due to the variety of bet types, better quotes and higher limits. Opening accounts through the Academy gives more advantages: «Gain Academy Points».
Help the maintenance of this column: share the knowledge about its existence and spread the word about this work.