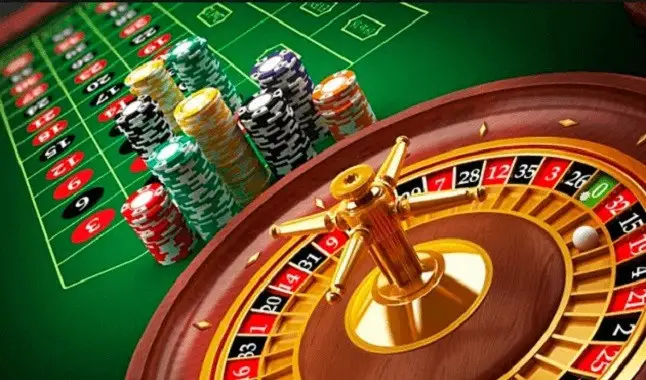 In this article we will teach you how to play the Roulette, a traditional casino game.
In the previous article we brought you a little history of Roulette, telling the evolution of this game from its invention to the present day. Today we will go further, explain the rules, types of bets, odds, etc. This is one of the most traditional casino games and has the adoration of thousands of people around the world.

Types of Roulette
There are two common types: European Roulette and American Roulette. The European model is made up of a single zero, in addition to counting from 1 to 36. The American model is also from 1 to 36, but contains a zero and a double zero.
Rules
The objective of the game is to bet on whether the ball will fall in a certain type of color or number, or in certain combinations of numbers, as we will explain below.
Roulette bet types
There are two types of bets:

- Internal Bets: bet on the 37 or 38 possible numbers on the roulette table.

- External Bets: bet on any of the other options available at the table, except for the numbers (internal bets).
Internal bet types
- Simple / Direct: bet on a specific number.

- Divided / Split: bet on two numbers that are in sequence on the table, either vertically or horizontally. Example: 7 and 10 or 8 and 9.

- Triple / Street: bet on three consecutive numbers on the table, which are in a horizontal line. Example: 10, 11 and 12.

- Square / Corner: bet on numbers that form a "square", in the 2x2 format on the table. Example: one, two, four and five (note that they form a square).

- Six Lines / Double Street: bet that the ball will fall in a sequence of six numbers, which form two horizontal lines on the table. Example: 7, 8, 9, 10, 11 and 12.

- Trio: bet on a sequence of three numbers that "touch" each other on the table. In this case, 0 (zero) is included in the bet. In American roulette it can be, for example: double zero, two and three. In European roulette, one of the options would be zero, one and two, for example.

- First four: this bet can only be made on European roulette, and consists of the ball falling to zero, one, two or three, for your bet to be a winner.

- Basket: this type of bet is exclusive to American roulette, and to win it the ball will have to fall in the first five numbers: zero, double zero, one, two or three.

Types of external bets
- Low Bet: the ball must fall in a number that is from 1 to 18.

- High Bet: the ball must fall in a number that is from 19 to 36.

- Red / Black bet: bet that the ball will fall in a specific color, be it red or black.

- Odd / Even Bet: betting whether the ball will land on any number that is even or odd. Zero and double zero are not options in this bet.

- Dozen Bet: bet that the ball will fall in blocks of numbers that make up a dozen, be it from 1 to 12, 13 to 24 or 25 to 36.

- Column bet: bet that the ball will fall into one of the table's columns, which form 12 numbers.

- Snake Bet: In this bet, the ball must fall in some of these numbers: 1, 5, 9, 12, 14, 16, 19, 23, 27, 30, 32 and 34.

Odds
There is a probability to win each of the bets that have been listed, and the table below presents each of these chances very simply: the more difficult, the greater your return in casinos and bookmakers.



How to Hedge a Bet

Bet wherever you are through the best online bookmakers!