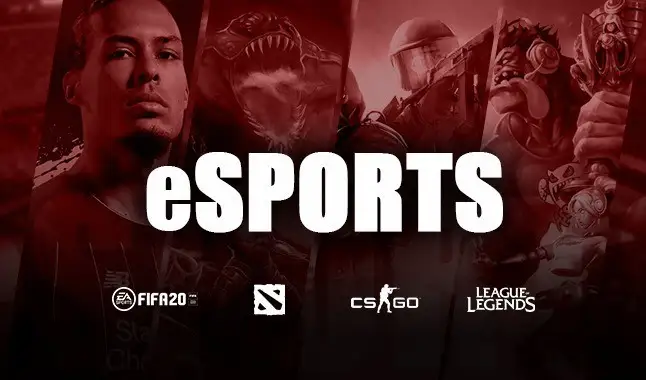 Find everything you are looking for to bet on eSports this Thursday!
Follow this card with the best eSports betting tips for this Thursday, May 20th. On this day, we separated four fights in Counter-Strike: Global Offensive. Starting with REPUBLEAGUE Season 1, we will have the match between SKADE x Endpoint. The DBL PONEY x Nordavind, Young Ninjas x Natus Vincere Junior and Galaxy Racer x Spirit Academy teams will face each other for BLAST Rising 2021. (these articles are announced first hand on Telegram - HERE)! Another day with a varied card in several games.

Check out today's matches at the Betting Academy!
CS: GO | REPUBLEAGUE Season 1 - SKADE vs Endpoint:
After having been successful for three consecutive games,
Endpoint
ended up getting in the way of their tactics and lost for two straight games to: Entropiq and Sinners. Meanwhile,
SKADE
comes from a good run of games, including a recent 2-1 victory over the Germans Sprout. Therefore, analyzing the teams' combat history, we believe in the greater probability of having a third map.
CS: GO | BLAST Rising 2021 - DBL PONEY vs Nordavind:
After having managed to score four consecutive victories,
DBL PONEY
ended up falling recently to AGF, in a confrontation that ended with the score of 2x1. Nordavind presents itself with two successful games under its belt, on: Finest (2x0) and GORILLAZ (2x0). However, we believe in the greater probability of victory for
DBL PONEY
.
CS: GO | BLAST Rising 2021 - Young Ninjas vs Natus Vincere Junior:
For five games,
Young Ninjas
remain undefeated, having been successful on: Lilmix (16x7), Charonte (2x1), Finest (2x0), GORILLAZ (2x0) and Natus Vincere Junior (2x0). Meanwhile,
Natus Vincere Junior
's last match was against
Young Ninjas
themselves and ended with victory for the
Ninjas
. Because of this, we believe in the highest probability of victory for the
Young Ninjas
team.
CS: GO | BLAST Rising 2021 - Galaxy Racer vs Spirit Academy:
Spirit Academy
presents itself for this confrontation for BLAST Rising 2021 with a successful game on their resume, on Nexus, by 2x0, but presenting that dilemma of winning one game and losing another. Meanwhile,
Galaxy Racer
has been down for two games, having lost to: NASR and 100pinggods. Although the market is in favor of
Galaxy Racer
, we believe that Spirit Academy can win the fight.
Warning!
The odds posted here will be based on the Betfair, Bet365 and 1Xbet market. We suggest you open an account in the houses listed in the Academy, which are the ones that operate in your country, for a better commitment in this market, due to the variety of types of bets, better quotes and higher limits. Opening accounts through the Academy gives you more benefits: «Gain Academy Points».
Help the maintenance of this column: share the knowledge about its existence and spread this work.