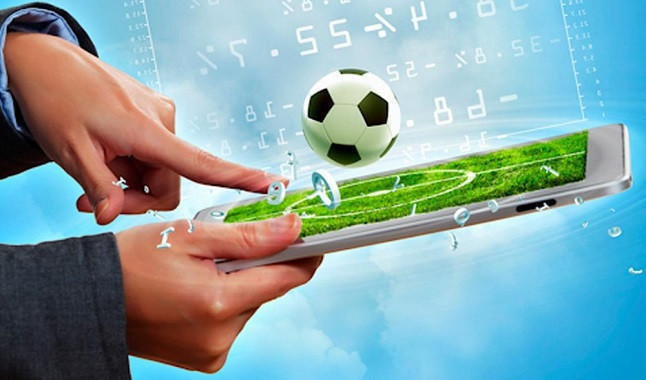 The closing odds combined with your expected profit.
Something absolutely normal in a bettor's life is to calculate how much it is possible to profit on each bet placed. We are surrounded by expectation, since through our evaluations we always expect that event to take place as planned. Using methods to make this analysis is important, and the probabilities of closure can contribute to measure this expectation, so we will discuss a little more about this line and its contributions in today's article.

Along with all this analysis, we need to include the "
expected value
", which through an equation provides us with more information regarding the
possibility of winning
(or not) a bet. The (EV) represents on average how much we hope to win or lose if we bet that amount 'x' times on a bet with those same odds. In a game of heads or tails the probability is 50% for each side, but in a soccer match you will be faced with odd's for the victory of team A or team B, in addition to the tie. Applying the EV formula you can find the value of that event, of the teams that are involved, calculating more precisely how much money you can bet, since the odds are decided by the bookmakers, forcing you to go after these calculations to find out
where and how much to bet
.
The probabilities of closing relate to the expected value of a
bet
, because through the proportion of the probabilities that we get used to bet, with the probabilities at the time of the
closing line
, we can have a more exact measure of these values. It is important to test ourselves, because with its use we can analyze whether we would really have that expected value using other means.
One of the goals of finding the
closing line
is for you to know your performance and become a
profitable bettor
. For this efficiency to be applied, it is necessary to absorb all the information and updates of a match, as the lines can move in the face of these facts. In addition, the moment you acquire this information you will need to know whether the market has acted with the expected or correct efficiency and agility. That absence of a player or an extra factor, which was not at all expected, can change the direction of a match and, consequently, the values ​​of a bookmaker, for example. You
r profit expectation
must be accompanied by these changes in market behavior, as any change in a team, as mentioned above, influences the way people place their bets.
It is through it that you analyze that deregulated market, with an odd in which you
find value
. You draw an odd of 1.85 to work with, find an event worth 1.95 pre-live and decide to take advantage. On the closing line, that is, when the match starts, this odd is around 1.80. At that moment, you
won the closing line
, knew how to have a valuable reading and earnings.
The right way to have a consistent and profitable career is to find
value in the market
, to know which direction the line of that event will take, so you can win it. The
closing or closing line
are those values ​​that the market is paying at the time of the game to start, including all the feeling of the bettors in it. In order to have progress and success, thus increasing your profit expectations, you will need to have skills and good reading. This is one of the basic principles to know if you have the capacity to evaluate the value of a bet, as this technique can contribute a lot to your long-term wins.
What is "Dutching" in betting?
Bet wherever you are through the best online bookmakers!