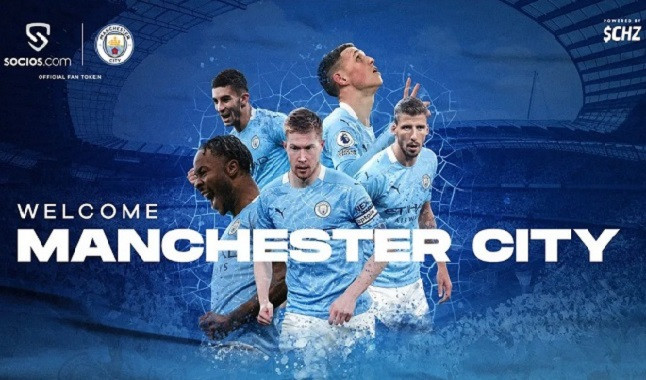 English club launches Fan Token as another option for worldwide involvement with its fans.
Manchester City launched its Fan Token as part of its strategy to bring its fans around the world into the digital world even closer. The English club signed a partnership with the Socios.com platform, which is a famous app for engagements, rewards, awards and digital development, as is the case with Fan Token, bringing more and more fans into the club's events, generating gains for both parties.

People who have identification with the
Manchester
blue team will be able to use these Fan Tokens to have access to some benefits provided by the club, such as promotions, voting, game and player information, among others.
All fans who register on the platform will be competing for a free token from the club, as they are already for sale in the app. The team has a fan base spread across the world and hopes that this will be another way to expand its brand.
Stephan Cieplik
, vice president of global partnerships for the group that the English team is part of (City Football Group), gave a statement on the matter: "We are excited to launch the new Manchester City Fan Token, which will provide another opportunity for our fans all over the world to get even closer to the Club they love. Fans will have access to fantastic competitions and VIP experiences and be able to vote on Club initiatives".
The
CEO
of the club's partner company in this project, Alexandre Dreyfus, also spoke a few words about this new launch: "Manchester City are leading the race for this season's title, but they've already been honoured as the most innovative sports team in the world this year. The Club have proven they are ahead of the pack in embracing innovation and will enhance that status further through the $CITY Fan Token. Socios.com and $CITY Fan Tokens will be hugely complementary to City's global approach, providing fans around the world with unprecedented engagement opportunities, as well as unique digital, and - once restrictions are lifted - real-life rewards and experiences".
Bet wherever you want through the best online bookmakers!