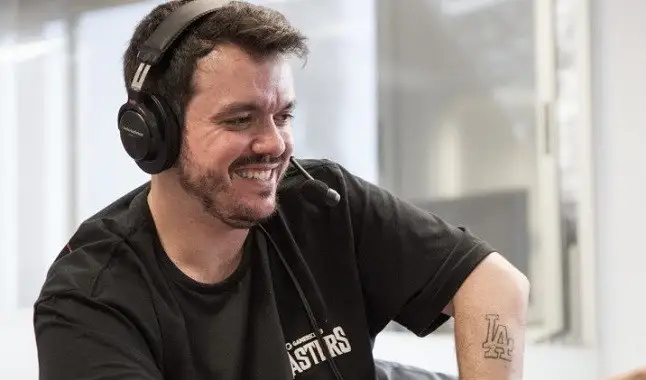 One of the biggest influencers in eSports is back after recovering from Covid-19.
One of the most successful streamers in the world, Alexandre "Gaules", is finally recovered from Covid-19. He was diagnosed with the virus after testing positive on February 24, immediately departing from transmissions. Gaules has sent messages to his audience stating that he is doing well and will return to activities later this week. He also received many messages of support, both from fans, as well as from professionals, colleagues and friends in the gaming industry.

"I was told that for those who overcame bubonic plague, smallpox, cholera, Spanish flu, in addition to the world wars, it would be easy to beat the corona. And I won. " - wrote on his social networks.
His channel, one of the most watched by eSports fans, mainly from
CS: GO
, continued to work during the period that the streamer was away, with broadcasts of the competitions being made by narrators and commentators hired. Until recently, Gaules also boasted the record for the highest number of simultaneous viewers on
Twitch Brasil
.
Alexandre "Gaules" Borba
was one of the responsible for the game
Counter-Strike
to be popularized in Brazil. Active in eSports since the beginning of the 2000s, he is considered a member of the first generations of professionals that emerged in the world. He served for years as a player, and also as a coach, winning a CS world title.
As an influencer,
Gaules
is also counting successes. Last year, he was the second most watched streamer on the planet, in addition to winning national awards, such as "Personality of the Year" and "Best Streamer", at the eSports Brazil Award.
Gaules also won awards for recognizing his involvement in social causes. In the last few months, in partnership with the influencer Nobru, the streamer campaigned to raise money to buy cylinders for Manaus, a Brazilian state that suffered from the lack of equipment to save the lives of people who had coronavirus.
Bet wherever you are in eSports through the best online bookmakers!
Everything about the growth of eSports bets.