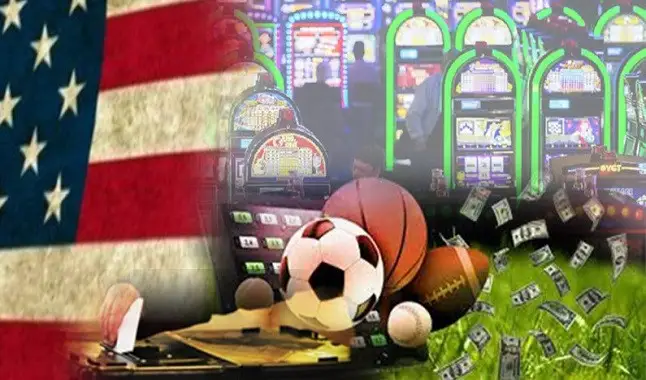 According to the NY Senate, the Bill will expand gaming in New York; know more.
This past Wednesday, the Senate passed a Bill that will expand gaming in New York. According to information, the approval of the New York Senate will bring mobile sports betting to the State of New York, thus encompassing physical casinos.

In total, three casinos have already been allowed to enter the state, one of them in the heart of
New York
. In addition, there is strong speculation that
Bally's Corporation
,
Las Vegas Sands
and
Wynn Resorts
are trying to build a physical gaming establishment in New York. However, for everything to go according to plan, companies will have to register by July 1, paying a generous fee of
US $ 500 million
for this.

Check out all the MATCHES TODAY and follow them live!
Meanwhile, the
New York Senate
, in conjunction with the
State House Assembly
, highlights the green light for the state's gaming expansion project. The Bill also imposes on casinos the need for licenses for other low-lying areas in the state of New York, including the heart of the state.
New York State has been trying to set the stage for introducing mobile sports betting companies into the state. In addition, there is great potential to carry out about 20 licenses for seven established casinos and three newly created ones.
It is speculated that, in accordance with the Bill's approval, licenses for sports betting will begin to operate will be issued to
Empire City Casino
and
Resorts World Casino New York City
, however, nothing has been confirmed.

Senator Joseph Addabbo
spoke to
Casino City News
on the matter: "
I appreciate the efforts of my Senate colleagues and staff for all the work that produces the Senate One-House Budget, especially in terms of including mobile sports betting and the expediting process for New York State's three unused downstate casino licenses".
In addition, the senator added, saying
: "This brings us one step closer to giving people a way to responsibly, legally and safely place bets from anywhere in New York. I look forward to the productive budget negotiations with the Assembly and Governor's administration,as we focus on providing New Yorkers with the best possible mobile sports betting product and a witnessing of increased revenue and educational funding,while also expanding problem gambling measures and job opportunities
".
Bet wherever you want through the best online bookmakers!