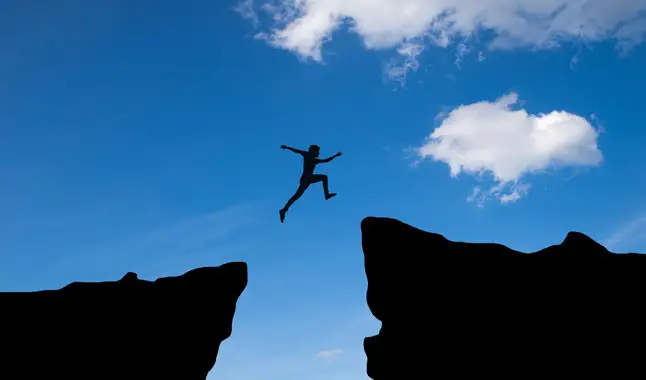 <p>How to overcome the fear of losing and achieve consistent betting?</p>
<p>This article is intended to address the mental attitude that a gambler must take when making a decision.</p>
Have you ever thought that the lack of consistency in betting can be closely linked to the cracks in the emotional state of each of us bettors? And that this lack of control of our mental attitude, can lead us to hasty decision-making?
How to reverse this? How can we get away from the fear of losing and achieve consistent betting?
The solution is here: through the mental attitude that every gambler must have!
I give the following example:
Barcelona vs Valladolid
"Lionel Messi is absent for the game due to injury."
Barcelona's odds remain at 1.35. What would be worth doing in this situation? Bet against Barcelona, ​​because the absence of Lionel Messi weighs and the market has to correct the odds, at a time of lack of its best player.
Most gamblers do not know if it pays to enter this situation or not, because fear speaks louder.
The anguish of losing money is a very strong barrier to thinking about what you could gain if you made the right decision. We can call this the presence of fear - the psychological distance.
But what is psychological distance about? How to fend off fear and achieve consistent betting?
It is the difference between the forecast of what will happen in the market and the simple initiative of opening a position based on instinct, on the bet of value and closing on its due "anticipation".
This is one of the problems that affects more than 95% of recreational gamblers. As a result, states of frustration, exasperation and interrogation are experienced.
The importance of a mental attitude, in order to achieve consistency in bets, is to face the "absurd" purpose that it is possible to overcome this fear in order to bridge the distance between the possible result and the result obtained.
The truth is that we all have very different thoughts: some bettors can perceive opportunities of value more efficiently than others, due to their experience in the sports betting space.
The most important thing is to reach a mental state (a set of attitudes) that can help to face the said fear - discipline, concentration and, above all, the confidence that has to be combined with the will to learn and to unveil information. If this happens, they will no longer be vulnerable to fears, mistakes, distrust and, consequently, they will improve their attitude.
We are inserted in an activity whose panorama is absolutely paradox because there is a lot of information that contradicts each other and ends up affecting the common belief.
A very interesting book by Michael Douglas, quotes, one of my favorite bibliographical references, the following sentence:
"In addition to being difficult, it is natural not to want to make mistakes and lose money, so it is appropriate for me to do everything I can to avoid it."
I agree with this statement. However, it makes your job more difficult and challenging.
What if you do a risky analysis of your emotions about what money you are willing to lose?
Believe that your competence as a bettor will increase when you start testing this methodology several times and what will happen, for sure, is that the bettor will stop generating negative thoughts and will stop feeling emotional pain. And why is that?
Because he is admitting that money is lost.
This is one of the most important phrases that can have the most impact on a bettor's life to achieve consistent betting.
I can still conclude that there are no errors in a browser, where it moves a series of indeterminable probabilities - there are few errors and there are also rare opportunities for value. But if you do, don't hesitate. And remember what I said here, because this is one of the most important things to achieve success and, of course, consistency.
FAQ's
What are the best online bookmakers?
You can chec
HERE
the best online bookmakers in your country, read their reviews and enjoy their welcome Bonus!
What is the fastest way to view the best games to bet today?
You can view the best matches to bet on
today's match list
. But don't forget, not all matches are the right matches for you. Try to fit the matches of the day to your betting style and don't stray too far from your standards.
How can I learn how to bet?
Here at the Betting Academy we have a
course
dedicated for the ones who want to star their betting journey!