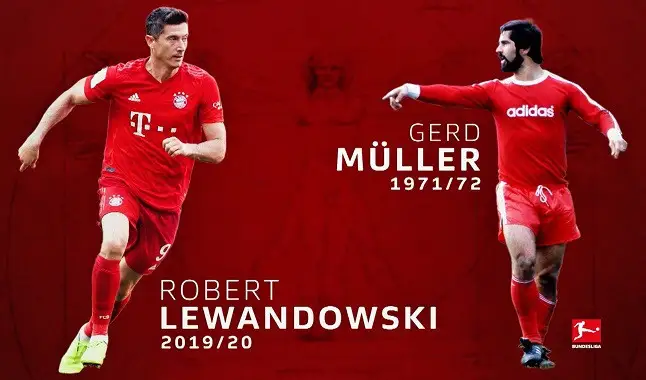 Best player in the world of 2020 set a record in the Bundesliga that belonged to legend Gerd Müller.
The Polish Robert Lewandowski continues to live a great phase in his career, winning prizes, winning titles and breaking individual historical records. After being voted the best player in the world in 2020, the striker hit an important mark in the Bundelisga, which had lasted 52 years.
After 16 rounds of the German championship, Lewandowski reached the 21 goals scored, breaking the record of the German star Gerd Müller, who scored 20 goals in the same period of games. This record lasted since the 1968/1969 season, demonstrating the importance of the achievement of the Bayern Munich athlete.
Check all the MATCHES TODAY and follow them live!
The feat was achieved in last weekend's round, when the Bavarian team beat Freiburg by the score of 2x1, with the striker scoring the first goal of his team. Bayern Munich leads the German championship, with a 4 point advantage over the runner-up, who is currently RB Leipzig. The Polish playmaker will be able to swing the nets again this coming Wednesday, when his team will take the field to face Augsburg.
The year 2020 and the current season has been special for Robert Lewandowski, as the player managed to overcome Messi and Cristiano Ronaldo in the vote for the best player in the world. It was a historic feat and difficult to be overcome by any countryman, since Poland is not a reference for great players in the history of football.
In a recent interview, the player recalled with emotion the challenging path he had to follow until reaching the peak of his career. The Pole made references and tributes to people who made him not give up, and who helped him become a professional football player. Among these people are his father, who died more than a decade ago, and his former coach Jürgen Klopp.