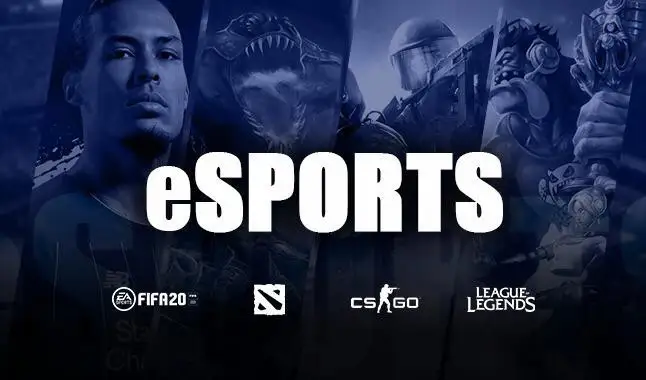 Find everything you are looking for to bet on eSports this Tuesday!
Follow this card with the best eSports betting tips for this Tuesday, December 29th.
Today, we will only have two clashes on the eSports scene.
Both StarCraft II duels will take place for the IntoTheAlphaX Trovo Rumble # 2 competition, where we will have the matches between Dream x Ragnarok and Bunny x PartinG.
(these articles are announced first hand o
n
Telegram - HERE
)! Another day with a varied card in Starcraft II.
StarCraft II | IntoTheAlphaX Trovo Rumble #2
- Dream vs Ragnarok:
Kicking off Group A, players Dream and Ragnarok will face off this Tuesday on IntoTheAlphaX Thunder Rumble # 2.
Dream's track record was positive, with four consecutive victories over the players: Nice (2x0), Ryung (2x1), Solar (5x1) and Patience (2x0), until he took a 3-2 loss to Zest in his last duel
.
Meanwhile, Ragnarok's

professional

baggage includes a 2-1 loss to player Patience, after scoring a 2-0 win over Cyan.
For this game under review, we believe that the highest probability of victory is on the side of Dream, even if favoritism is being placed for Ragnarok
.
StarCraft II | IntoTheAlphaX Trovo Rumble #2
- Bunny vs PartinG:
In sync with the first match, players Bunny and PartinG will also be in charge of kick-starting Group A of the IntoTheAlphaX Trovo Rumble # 2 championship.
Bunny's history is not very pleasant, as the player fell into the "lose one and win another" loop.
After losing to Zest by 2x0, Bunny beat MacSed by 2x0 and lost to SpeCial by 2x1.
Meanwhile PartinG, who had taken the worst against ByuN by 2x0, managed to turn around and score five consecutive victories over the players: Spy (2x0), Nitix (2x0), Gerald (2x1), PiLiPiLi (
3x1) and Zest (3x0).
For this match in question, we believe in the highest probability of victory for PartinG
.
Warning!
The odds posted here will be based on the Betfair, Bet365 and 1Xbet market.

We

suggest you open an account in the houses listed in the Academy, which are the ones that operate in your country, for a better commitment in this market, due to the variety of types of bets, better quotes and higher limits.

Opening accounts through the Academy gives you more advantages:
«
Gain Academy Points
».
Help the maintenance of this column: share the knowledge about its existence and spread this work.