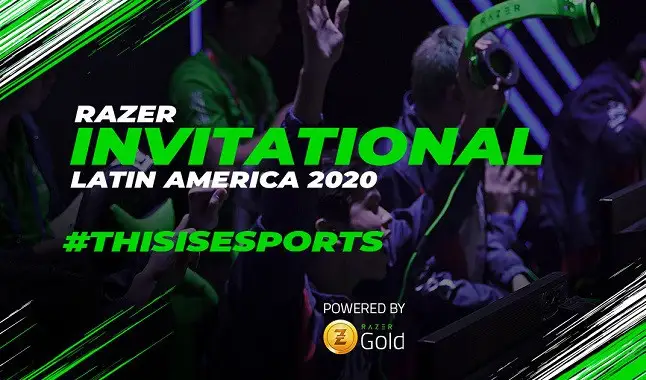 The company Razer announced the Razer Invitational for South America; check the details.
This past Thursday, Razer organization announced the Razer Invitational for South America. The company's focus is on the Razer Invitational becoming the biggest competition in the region this year. In total, the Razer Invitational will feature six countries, namely: Brazil, Mexico, Paraguay, Argentina, Uruguay and Chile. In addition, it was announced that the competition will feature four games in the race: League of Legends (LoL), PlayerUnknown's Battlegrounds Mobile (PUBGM), Counter-Strike: Global Offensive (CS: GO) and Mobile Legends: Bang Bang (MLBB).
The Razer Invitational was created and made this year, during the month of July, in Asia. After this successful episode of the competition's debut, the organization was awarded by SEA Games. According to the tournament organization, the Razer Invitational focuses on bringing together any eSports player from the amateur to the professional level.
"At the Razer Invitational South East Asia, we received massive support from the 10 countries that participated. With over 500 teams and 3,500 players participating. We are now expanding the Razer Invitational to other regions of the world. Offer the same opportunities to amateur and professional players. In order to discover talents and instill in them a sense of pride in representing their country in esports." - stated Razer Marketing Director, Zuber Mohammed.
The Razer Invitational is scheduled to start on November 2nd. The qualifiers are scheduled for the 28th of November, with the the playoffs between the 3rd and 20th of December. However, the League of Legends qualifiers will be exclusive for Brazilians and will take place between the 21st and 22nd of November, while the playoffs will be on the 27th to the 29th of November. All disputes will be held in a remote (virtual) format.
Here is the official Razer announcement on the Razer Invitational: "It is necessary to offer equal opportunities to athletes of other levels of play and to encourage them to participate in tournaments and gain experience in major competitions. The Razer Invitational was developed from a vision of equity, diversity and inclusion, and aims to goal to give that expected and necessary competitive experience to a new generation of esports athletes, while provoking a sense of achievement and pride in those who will represent their countries."