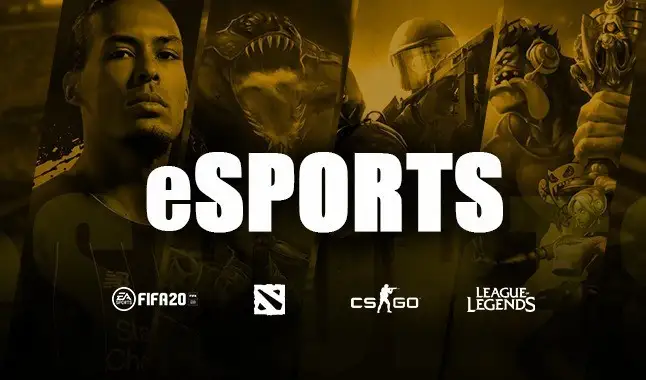 Find everything you are looking for to bet on eSports this Friday!
We have separated the best bets on eSports for this Friday. A day full of great confrontations and many decisions. We have the start of DreamHack, with an interesting confrontation between Order and the underrated Avant Gaming. In the Malta Vibes championship, Syman's excellent team faces GamerLegion, having a clear advantage in the choice of maps. And in the Brazilian LOL championship, we have several decisive matches, which are worth the qualification for the next phase. Another day with a varied card in several games.


CS:GO | DreamHack Open Summer Oceania
- Order vs Avant Gaming
:
This match is an Australian Derby. They are two very different teams in strategic matters and ways of playing. Order assumes a favoritism in this confrontation, but we believe that this is due to a mistake in analysis, since the reality of this game is much more balanced than the quotes suggest. In the last few clashes between the teams, Avant seemed to be better organized than Order. The defeat in the last confrontation should not be taken into account, as several external factors hindered the duel. We believe that this game should be very balanced and a bet on more than 2.5 maps is very interesting with this scenario of pure balance.
CS:GO | Malta Vibes
- Syman vs GamerLegion
:
The Syman team has been making great presentations and shows an absurd evolution of communication within its line up. The team is more involved and has a clear advantage over GamerLegion. Syman's phase is much better, coming from 3 wins in his last 5 games. In his last match against GamerLegion, they ended up losing the match, but the bad choice of maps at the time was fundamental to the defeat. We believe that in this match Syman will be competent from the choice of maps and should gain an advantage over GamerLegion, which makes us believe in a victory for Syman in this duel.
League of Legends | CBLOL
- INTZ vs Prodigy
:
Several decisions at CBLOL are about to take place and INTZ needs a victory, especially when it comes to a direct match per place for the next phase. Prodigy is an excellent team and should give INTZ trouble. The biggest problem that Prodidy will face in this confrontation, is the quality of the opponent, which still depends on a victory for the qualification. Within the confrontation the INTZ team assumes favoritism and this leads us to believe that a bet on INTZ's victory is of value for the duel.


League of Legends | CBLOL
- Santos vs FURIA
:
Santos' team experienced ups and downs in the competition. For a moment it looked like the team had found their solid way of playing, unfortunately it didn't last long and the team suffered yet another defeat in the competition. What remains now is to win and for that, the team has more quality in its line up than FURIA, which gives us the basis to believe in a solid victory for the Santos team.
League of Legends | CBLOL
- Flamengo vs Vivo Keyd
:
Flamengo continues in search of qualification and maintains a good performance in their games. It was a very cosistent team so far, without much fluctuation. In this duel, they face the fragile team of Keyd that keeps oscillating between solid presentations and apathic games. Within this view, we believe that the Flemish should confirm his favoritism and win the match.
Warnings!
The odds posted here will be based on the Betfair, Bet365 and 1Xbet market. And there is the suggestion to open an account in the houses listed in the Betting Academy, which are the ones that operate in your country, for a better commitment in this market, due to the variety of types of bets, better quotes and higher limits. Opening accounts through the Academy gives you more advantages: «
Earn Academy Points
».
Help this column to maintain itself and share the knowledge about its existence and spread this work.